Digital Marketing
Trending
Digital marketing course to become an expert digital marketer
A Digital marketing course to become an expert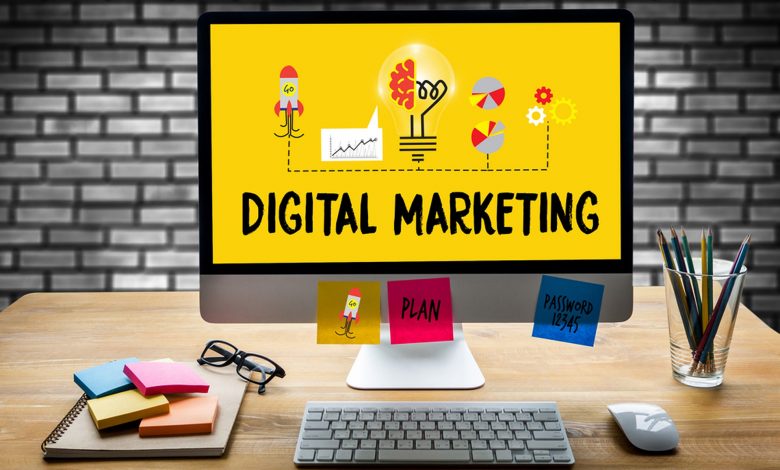 You are at the right place to know everything about getting started in the online advertising world. It will provide you with complete information about the digital marketing course to become an expert digital marketer.
From all directions, digital media is surrounding us in this modern world. It includes devices like computers, tablets, smartphones, TVs and games consoles. These devices use the internet for various reasons, including digital marketing, a goldmine for marketers.
What is digital marketing?
Digital marketing is all about marketing efforts on the internet or a digital device. It uses various channels like Facebook, Twitter, and Instagram etc., to promote brands, products and services.
Why is digital marketing important?
Many stats and data show digital marketing importance. Presently, it is an expectation that global eCommerce sales will reach around $4.5 trillion by 2021. It reflects significant online promotional activity potential. You should know that 51% of customers explore Google for products and services before buying.
Digital marketing help businesses reach people using the internet and social media channels. Around 4.5 billion users worldwide spend a lot of time and money. It allows every small, medium or large business to compete with rivals because it enables customers to use data and insights.
During the COVID-19 pandemic lockdown, there was a 200% increase in online ordering compared to previous non-pandemic years. It was a store closure time, but digital marketing has helped businesses a lot as a lifeline.
What are the types of digital marketing?
Digital marketing is a combination of various efforts which different digital marketers do. The digital marketing professionals working across multiple areas incorporate their skills and resources to meet digital platforms' business goals.
It would be best to remember that every business uses all digital marketing methods necessarily. Although every channel provides an opportunity of expanding a business brand, reach and sales increase. The digital marketing types include:
Search Engine Optimisation (SEO): It includes using a search engine like Google, Yahoo or Bing. It allows you to keep your product or service in high ranking when your customer uses the search function of a search engine.
Search Engine Marketing (SEM): SEO is an unpaid facility that boosts search result visibility; SEM relies on paid options. You need to pay when using SEM or PPC (pay-per-click) advertising.
Social Media Marketing
Social Media Marketing (SMM): Social media marketing is a big business these days. It is ideal in connecting and networking, which allow business owners to extend their customer base and brand reach.
Content: Content is a king that is the core of digital marketing. An entertaining, high-quality, informative content is highly essential for an effective marketing strategy. It includes blogs, articles, posts, ads, videos, infographics, podcasts, or webpages.
Email: Research shows that 99% of consumers check their email daily. It is a swift and ideal marketing type. Digital marketers work on customer segmentation, mailing lists, targeting, and personalising emails.
Viral: It is a promotion type that relies on the audience to generate a strong buzz. When a digital marketing campaign goes ahead of its targets, you will call this Viral marketing.
Mobile: Reliable data sources around 3.5 billion people across the globe use a smartphone. Smartphones have transformed the way we think about marketing. Mobile marketing focuses on using a range of advertising methods like SMS, MMS, App marketing; phones and tablets have massive marketing potential.
Affiliates: Affiliate marketing contribution has got a sharp increase in the last few years. Essentially, this digital marketing method engages people in promoting other people's products affiliates to receive some commission.
Online ads: You usually see online ads when you open web pages; you see such ads everywhere on the internet and on social media. They are like Google display ads, banner ads, retargeting ads, and many more.
Which digital marketing area is perfect for you?
First, you need to know your area of interest in digital marketing. If you are starting for the first time, you need more skills and knowledge to help you in your interest area. For example, if you are interested in social media marketing, you need to develop your various channels knowledge and understanding.
Final thoughts
We've presented a picture of some main areas you need to learn. Suppose you're attracted to this modern field, you need to choose a high-quality training provider. It is a place where you can complete a digital marketing course online or select a face-to-face option.
Your priority must be work experience while learning, and it will allow you to work on live digital marketing campaigns to build your practical skills. A digital marketing course with a work placement is an ideal choice to become an expert digital marketer.