Business
Your Guide to Finding the Perfect Carseat Canopy for Your Newborn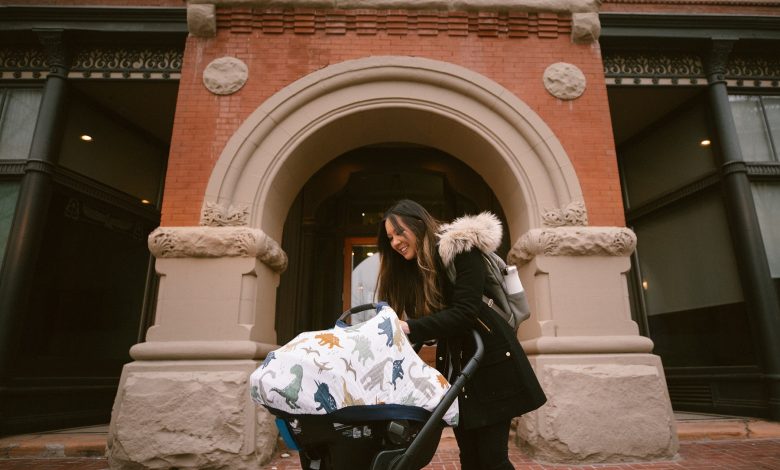 Being a new parent is no walk in the park, except when it is. And that walk in your local park is always better when you have a carseat canopy to protect your little one. A carseat canopy is one of those items that you don't realize is a total game-changer until you have one. From protecting your baby from germs while at the store to making naptime easy wherever they are, all new parents need a carseat canopy. But you might be wondering how you can find the best canopy for your little family. Here is a quick little guide to help you find the highest quality carseat cover for your little one.
Always Buy from a Company with Rigorous Safety Testing
This is an important rule for any baby products you buy. Your child's safety is always the top priority, and the best brands know this. Trust the baby supply companies that put their products through rigorous safety testing to meet international standards. You don't want to worry about synthetics and chemicals in your baby supplies, either. Look for a canopy from a baby supply brand that is Oeko-Tex Standard 100 and free of any harmful substances.
Look for Lightweight Materials Like Cotton Muslin
A carseat canopy is an excellent product because it can help keep out the outside germs. But that doesn't mean it should be restrictive with airflow. Look for canopies made out of lightweight and breathable materials like cotton muslin. This material can help keep your little one cozy inside their carseat without restricting airflow and becoming stuffy. This makes it ideal for travel all year round.
Choose a Carseat Canopy with Silent Magnetic Closures
Disturbing a newborn's naptime feels like one of the seven deadly sins. But when you're out and about, it can be hard to be consistent with naptime. A carseat canopy makes it easier to block out light and noise so your baby can fall asleep a little easier no matter where you are. Look for a canopy with silent magnetic closures so you can check in on your snoozing tot without waking them up with noisy buttons and zippers.
Choose a Design You Love
Your carseat canopies can be as busy or calm as you would like in terms of fabric pattern design. Sometimes if you're trying to wind your little one down for a nap with a walk around the block, you might want to choose muted colors without a pattern. But if you're having an exciting day of exploring, a more vibrant design might be more your style. The best baby supply companies offer a wide variety of hand-painted designs that you are bound to fall in love with.
Consider a Carseat Footmuff for Winter
Depending on where you live, you might want to swap out your carseat canopy for an insulated carseat footmuff in the wintertime. This is for those chilly nights spent outside looking at holiday displays or getting in your outdoor time when the weather is chilly. A footmuff works in a similar way to a carseat canopy but will keep them extra cozy thanks to a weather-resistant topper. With both of these carseat covers at your disposal, your outdoor time with your little one will always be a walk in the park.
About Little Unicorn
You and your family deserve the best. That's why Little Unicorn creates all of their baby products at the highest quality and goes through rigorous testing to ensure they meet international safety standards. With a vast selection of muslin blankets, large burp cloths, carseat canopies, and customizable diaper bags, you'll have everything you need to welcome your little one home.
Find the perfect carseat canopy for your little one at https://littleunicorn.com/