Food and Drink
Restaurant Recommendations That Sells Halal Food in Jurong, Singapore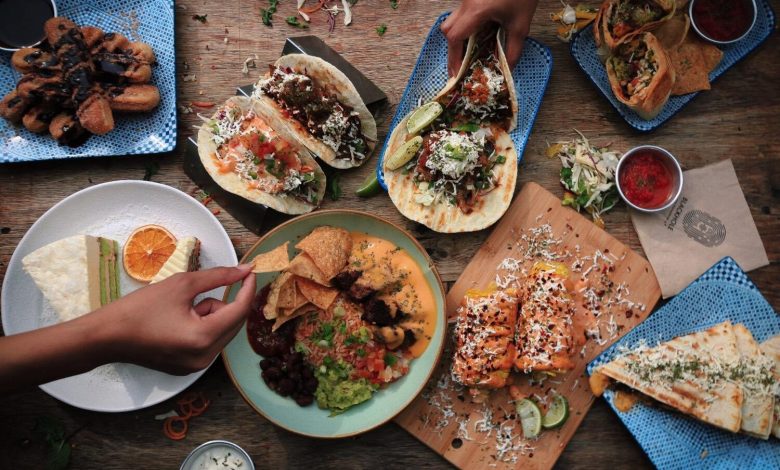 What is the biggest challenge for Muslim travelers? Well, the answer is halal food. Some people feel uncomfortable traveling to countries that are not halal friendly. However, there are also people who keep venturing to places that don't have halal food. As a solution, they prefer to eat foods made from vegetables, seafood, and vegetable protein only.
Besides that, travelers also prefer to bring instant food from their country of origin. Indonesians, for example, like to bring rice, instant noodles, or canned chili sauce. In a tight situation, they just order boiled eggs or fried eggs to be eaten with rice. But there are also some Muslims who are forced to eat non-halal food because of an emergency. For example, cooking oil contains pork or there are ingredients that contain alcohol.
Thank god, lately many countries are promoting halal tourism to attract tourists. This means that countries with Muslim minority populations continue to provide halal food for tourists visiting their country. It's really great news.
Singapore is a country that is known as a melting pot, an area where heterogeneous people from various cultural backgrounds live together. This has always been one of the attractions for tourists. One of the things that are always interesting to try is the cuisine that is produced from this mixture of various cultures.
A visit to Singapore, it's not complete if you don't taste the variety of food. You can find various types of cuisine ranging from Malay, Peranakan, Indian, Middle Eastern, East Asian, to European. The restaurants are placed all around Singapore such as near Genting hotel Jurong, Marina Bay Sands, and others areas.
Here are some recommendations for halal food that you must try if you visit Singapore:
The Dimsum Place
It feels incomplete if you go to Singapore without tasting typical Chinese food. You can visit The Dim Sum Place, a halal Cantonese-style Chinese food restaurant. Yes, that's right, there are a lot of Chinese Muslims living in Singapore.
At The Dimsum Place, you can enjoy halal dimsum, complete with noodles, seafood, grilled meat, and various desserts. For example, Molten Salted Egg Custard Bun (pao filled with salted egg custard), Deep Fried Carrot Cake (fried radish savory), Peking Duck Wrap (roasted Peking duck), and Congee with Mixed Seafood (porridge with various seafood). Seems so delicious, doesn't it?
You don't have to worry about the price. The food portions at this restaurant are fairly large, making it suitable for dining with the family.
2. Zaffron Kitchen
If you stay around the hotels in Jurong, you can visit Zaffron Kitchen which serves Indian and Asian food. There are so many varieties of cuisine you can try, and some of them even taste like they are originally from the country.
3. Hajjah Mariam
If you are curious to try Malay food, then please come to visit Hajjah Mariam. They sell delicious Malay food. You can also visit Enaq Restaurant or Red Ginger.
Wow, it turns out that there is quite a lot of halal food that Muslim travelers can enjoy in Singapore. No wonder many people say that Singapore is a very Muslim-friendly country. So, why don't you book your flight tickets on Traveloka to visit Singapore as fast as you can?  This Southeast Asia lifestyle superapp now returns with the 2nd EPIC Sale Campaign in Singapore, offering the biggest discount ever of up to 80% to encourage Singapore's audience to continue to Explore Like Never Before.
Traveloka EPIC Sale Singapore will be started from 25 to 31 May. Get the best deals for many Traveloka products such as hotels, flights, and activities. Visit the Traveloka site and download the app now!