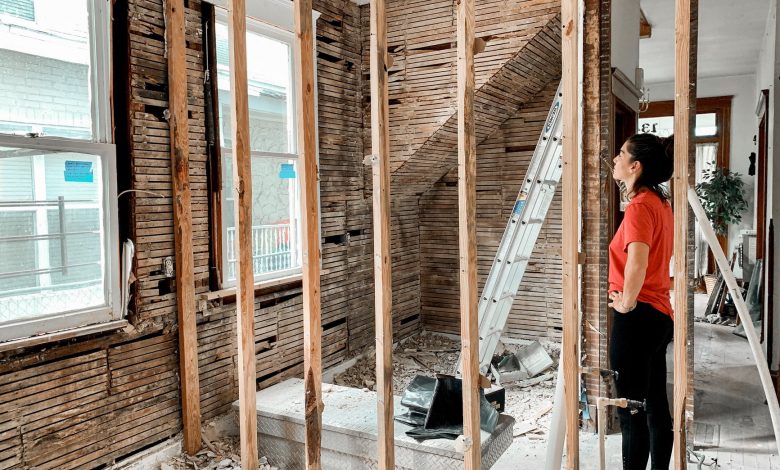 We are not discussing interior designers but interior construction companies that undertake several aspects of home renovations such as plasterboard installation and others. Yes, these jobs are highly challenging and complex and need to be done only by a professional. You cannot hand over these tasks to a handyman or an inexperienced person who has little knowledge about the said work. Interior construction work requires experience, skill, and advanced equipment to achieve perfect outcomes. 
The key is to hire an experienced interior construction company. But during the hiring process, you can ask related questions and finalize their appointment soon. Below are the questions you can ask. 
Experience and expertise. 
You ought to hire a professional with extensive years of experience and not someone who is new in the industry and is learning about plastering and other things. So, ask questions about the past projects they have handled and how they have overcome the challenges during the same. Do they have specialization in any niche? For example, some companies have expertise in ceiling battens, plasterboard or gib stopping. You can allocate your project to a specialized company then. 
Yeah, the two important factors based on which you assign a project to a professional. First, how much time does it take? You cannot wait for a month or more to get the project done. It needs to be done within a specified time with efficiency and rework if required. Similarly, it will be better if you decide the budget beforehand. It is wrong to spend excessively on a project. To spend wisely, you need to compare quotes of different interior construction companies and analyze them based on other vital factors too. 
Your budget should not be too low as you might have to compromise on the quality of materials or company services in the future. On the other hand, if you have a reasonable amount of budget, ensure that you invest in excellent quality materials as well. 
License and insurance coverage. 
These two factors are ignored by most house owners, and they repent in the future. But as you are reading this post and getting some insights, it is good that you know about license and insurance coverage. Your contractor needs to possess a valid and genuine license. It is your duty to check it even if the contractor forgets to mention it on their website. You can confirm the license carefully as oral communication is not always genuine. 
The same applies to insurance formalities. If the company has insurance coverage, you don't have to bear the losses for their errors. You will be on a pretty safer side without incurring additional expenses. 
You can discuss more about your project, its intricacies, and any additional work to be done. While going through their profile and brochure of the interior construction company, you might come across certain services that you require. If you finalize a deal for bulk services, you can grab a discount. 
You could need permissions to carry out a given task. Or you might need to get rid of something for plastering or another project. Only a reliable interior construction company can tell you how to execute the given project with the least hindrances and within the given budget. So, ask in-depth questions about your project like a discussion and not like a strict interview procedure. The concerned person will feel more comfortable and provide great insights. 
In a nutshell, be ready with the above questions and seek appropriate answers from the contractor. We are sure your hiring process will be easy.