Fashion
9 Stylish Handbags that You must Try with your Outfits Regularly
stylish handbags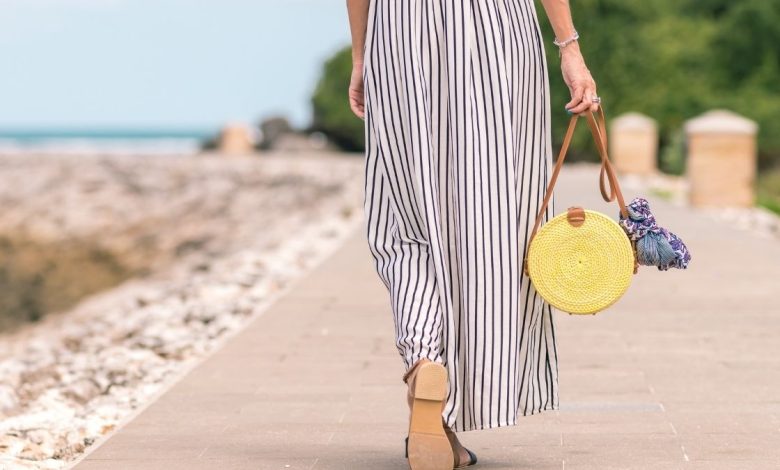 Are you an office-goer or a shopping person? A woman without a handbag is merely possible whatever genre you belong to. To transform the look of your dress code, a beautiful handbag is enough. Apart from enhancing the style statement, it is also necessary to carry our everyday requirements.
However, when you are leaving for office even then a handbag is necessary. So, you may understand that women need it for multiple reasons. By thinking about women and their choices, most bag manufacturing companies used to bring different types of handbags into the market.
Indeed, for different dress codes, there are different handbags. If you want to know about various types of it, we will give you tips. You may follow them to know which bags are suitable for your style.
9 Stylish handbags that you must try with your outfits regularly
It is one of the most reliable and comfortable bags among others. After introducing this model, the bag earned high popularity, for which almost every bag manufacturing company happily designed such tote bags. This bag is easy to carry with ample space and two wide handles. Talking about its versatility, it tops the list.
Besides, the tote bag is perfect for every occasion because you can carry as much as you want. Even if you put on the ethnic or super fashionable dress, the tote bag is easy to carry.
If you are an office-goer, then this type of handbag is just perfect for you. Mainly, working women used to carry this type of bag as it suits the best with formal wear. It has many zipped pockets, and the handbag is divided into different compartments. One can easily carry it because of its comfortable handles.
Almost every bag manufacturing company used to design this type of shoulder bag because every working professional looked for such design. So, you will find a wide range of shoulder bags.
Saddle Cross-body hand bag 
From the bags of horse riders, the term came saddle. Actually, these handbags are inspired by the design of horse-riding bags. Although saddle crossbody bags are not perfect for formal wear, it suits just perfect for casual wear. Even if you want to carry such bags with your long gown look, you can certainly do it.
Women like to prefer satchel handbags for the office. If you like to carry small briefcase-sized handbags, then a satchel is just perfect for you. It can transform your look entirely and enhance your look more than before. After putting on your formal wear, when you will carry a satchel handbag, it will enhance your look.
The design of this special handbag is somewhat different from other bags. Due to this reason, it has a separate fan base. Usually, the material of this bag is soft elastic with a large spacious body. The shape of this bag is more mesmerising. With a crescent pattern and an adjustable handle, a hobo bag is just perfect for office-goers as well as regular wear.
If your look is a tomboy and you do not like to carry women's bags, then purchase a duffel bag. Such bags earned high popularity because of its suitable for both men and women. It looks like a cylindrical shape and is very spacious. If you want to change your handbag and shift to a duffle bag, then borrow instant loans for the unemployed with no guarantor facility.
A duffle bag looks completely different from traditional bags because it has only one handle. Even you need to carry it parallel with your body. Apart from carrying daily essentials, one can also use it as luggage for carrying lots of things.
This bag is just perfect for working professionals who need to carry their laptops to the office. Laptop bags are quite different from other handbags. It has special internal cushions so that your electronic gadgets remain safe from external injuries. Laptop bags are also unisex and come with a single handle.
With a briefcase shape, such laptop bags are very hardy, and your gadget will remain safe till you travel. Besides, the strap is easy to adjust, and one can lengthen and make it short as per the required height.
Do you like to carry small bags? Then messenger bags are just perfect for you. Small rectangular-shaped bags which once postmen used to utilise for carrying letters. To bring back the memory of that postmen, a handbag manufacturing company introduces messenger bags.
However, the shape and style have changed from past days. It has now become completely different and looks exceptionally stylish. However, sticking to the tradition, the bag manufacturers did not remove the flip and cover technique.
Nowadays, even backpacks can be used as handbags. If you want to transform the look of your handbag completely, then use this type of small handbags. However, before carrying them, you must remember that these are suitable for only casual wear or fashionable gowns. This bag is extremely useful with a small handle at the top of the bag and multiple sectors to carry different things.
Usage of handbags 
The usage of handbags ultimately depends upon the person who is carrying them. However, if you have not yet used handbags and want to know their usage, then there are some notable ones.
Handbags are helpful for carrying daily essentials like a lunchbox, water bottle, house keys, money etc.
Women used to carry handbags, primarily to carry make-up kits and napkins. Some also use handbags for carrying perfumes with them.
For a complete look, the usage of handbags is mandatory. Whether you put on formal or stylish, a handbag can transform your look completely.
With the usage of handbags, one can easily carry lots of materials. For instance, in a duffel bag, one can carry luggage.
These are some very common usage of handbags. If you find any of these reasons, then purchase a handbag.